Weekly reading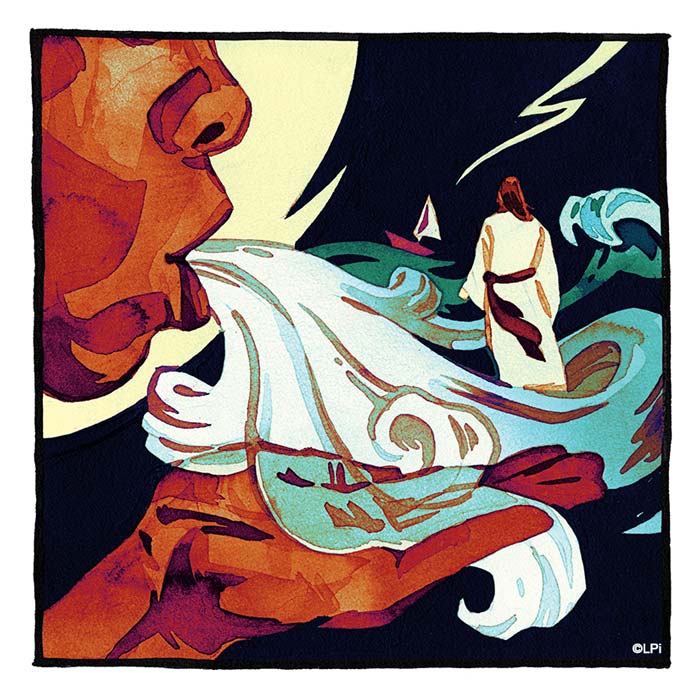 Weekly reading
Readings for the week of June 4, 2023
© Liturgical Publications Inc
ATTENTION
All High School and Middle School Youth!!!
Come join us!!!
Sunday's at 6:00-7:30 pm  
In the Burleigh Center 
Featuring:
Food, Fun, Fellowship, and Faith
DIOCESE OF SHREVEPORT
2021 CATHOLIC SUMMER CAMPS
Two ways to register:
1.  Register at shvcamps.com, then send this form and payment of $50.00 to camp with your child.
2. Or, mail this form and payment to Diocese of Shreveport Vocation Office 3500 Fairfield Avenue, Shreveport, Louisiana 71104
If more information is needed regarding this summer camp, please contact Elana Davidson @ 318-934-2895  or Brandy Adams @ 318-393-9242
Painting with Ms. Myra Broussard 
Mike Spence and his team with Vita Prolife Ministry joined us for an evening of information, a home-cooked spaghetti dinner, and a great game of Catholic trivia.   
TOBYMAC CONCERT
AT THE BROOKSHIRE'S GROCERY AREA 
SEAS Youth Group stuffed Easter bags for the children in our Parish. And, the Easter bunny showed up to pass out Easter Lambs!  
Thank you Carolanne Adams for starring as the "EASTER BUNNY!" 
PLEASE JOIN US: Thursday, January 21st @ 6:30-7:30 PM - In the Church
Kandace Landreneau 
Youth Director of Louisiana Right to Life for Northwest Louisiana will speak on current pro-life issues with an emphasis on educating young people about this topic.
UGLY CHRISTMAS SWEATER CHRISTMAS PARTY 2020 
HIGH SCHOOL AND MIDDLE SCHOOL
JOIN US In The Burleigh on Sunday, January 10th at 6:00 pm-7:30 pm
Food * Fun * Fellowship * Faith
YOUTH MINISTRY CHRISTMAS SCHEDULE
12/6      Advent discussion & gingerbread decorating 
12/13    Ugly Sweater Christmas Party
12/20    Movie "Elf"  - We have rented out a theater at Tinsletown.  RSVP Required
12/27    OUT FOR CHRISTmas 
1/10      Back in Session - COME JOIN US!
GINGERBREAD HOUSE DECORATING PARTY
SHOEBOX PACKING PARTY - OPERATION CHRISTMAS CHILD
PUMPKIN CARVING CONTEST
                                                              CORN  MAZE  FUN!!!
FALL  KICK-OFF PARTY
Elana Davidson
High School Youth Director
My husband Brian and I have been married for 27 years and have four fabulous children: Julianne, Sarabeth, Luke, and Adeline. I received my education from LSUS and began my career at SEAS in 2008. I have had the privilege of holding several wonderful positions throughout the years here at SEAS including Mother's Day Out Teacher and Director as well as being an active part of the Religious Education program. I have been blessed to serve on the Pastoral Council and the Planning Committee, and I have also served as a Eucharistic Minister for 12 years. In my spare time, I enjoy spending time in my flower garden, playing with my puppies, watching movies, and spending lots of time with my family and friends.    
[email protected]                                                                                                                                                318-798-1887 ext. 112
Brandy Adams
Middle School Youth Director
I have been married to my husband, Linden, for 22 years and have four amazing children: Austin, Parker, Connor, and Carolanne.  I am a Registered Nurse but I've always desired to work for my church.  In 2009 I began working as a teacher for our Mother's Day Out program.  I have served for 11 years as a 2nd, 3rd, and 6th-grade catechist.  I enjoy being a co-leader for our Embrace Grace Ministry, and I have volunteered many summers working with our youth in Vacation Bible School.  In my spare time, I enjoy traveling, reading, and spending as much time with family and friends as possible.
[email protected]                                                                                                                                                                                      318-798-1887 ext 113